Description
Revive your coding spirits with this functionally designed Coding Pod.
It comes with a reclining seat with a full axis tilt that offers maximum comfort while alleviating stress during the long hours of programming. The high-density skeleton structure of the DXRacer seat gives top-notch support to keep your spine rested and your feet relaxed. It also features motion-activated LEDs to illuminate your space in the dark and also save energy while you are away. You can effortlessly control the reclining feature of the seat with an electric control panel located on the arm of the chair. The sleek construction of the workstation does not take up too much space while the high-grade metal body ensures long-term service. The zero-gravity feature and the inbuilt Bluetooth sound system will make this your favorite corner in your home. It comes in several color options to fit your personality and you also have the option to get a unique color combination for your pod.
Zero-Gravity Feature
Ergonomic Design
Two-Tone Color Option
Bluetooth Sound System
Motion Activated Sensory LED Light
DXRacer Seat
Multifunctional Adjustment
Water/Fire Resistant PVC Leather
Weight: 130 kg
Dimensions: 150 × 100 × 180 cm
Version: 1.0 Version H Shape Base, 2.0 Version Round Shape Base, scissor sportscar door, wireless charging
The Coding Pod is the newest design from our line of products. It's sleek, sophisticated, and absolutely stunning. Its futuristic looks will put you ahead of the game and make you the talk of the town. The footrest and axis tilt is controlled by a 4 button system so you adjust to your favorite position. You will be completely immersed in the zero-gravity feature and Bluetooth sound system integrated right into the seat. The Coding Pod is fitted with the DXRacer Classic D-series seat, so you can trust in the comfort and quality. Choose your two favorite colors to really make it your own, or message our design team and have your own custom designs! An overhead light will illuminate your workspace at night, connected to a sensor that will turn off the light if no motion is detected within 2 minutes, saving energy. Specifically designed to save space and move around easily on its 4 base wheels or a round base wheels; it's perfect for your home or office.
Coding Pod 1.0
Adjustable Leg Rest, Seat Recline, Axis Tilt, and Screen
The leg rest can be adjusted through manual buttons located on the workstation's arms, which activates the hydraulic system. The angle of the leg rest rises 85°, axis tilt by 30°, and the seat can recline between 90-120°. The screen bracket can be adjusted 30°, paired with a 15° screen slant, allowing the consumer to have the perfect viewing angle.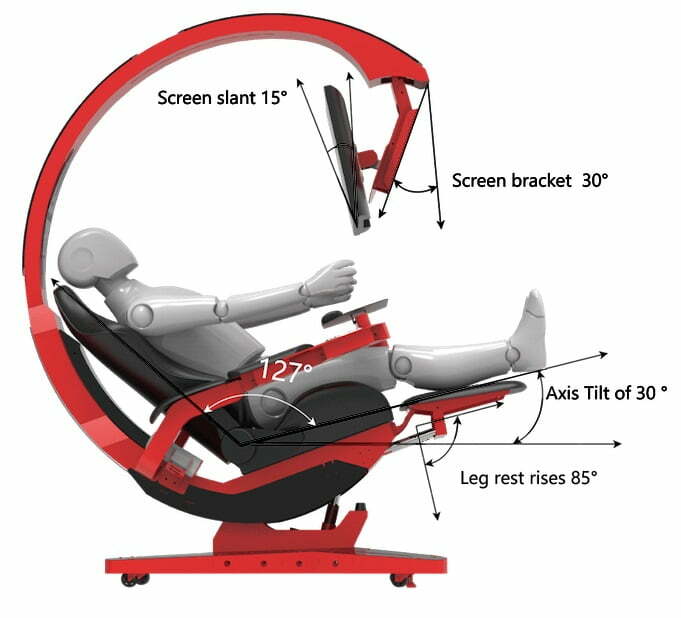 DXRacer Seat
Through our collaboration with DXRacer we're able to provide the consumer with high-end comfort. Fitted with the DXRacer Classic D-series chair which has an internal MOMO skeleton structure, high-density cold-foaming sponge, and water/fire resistant PVC leather.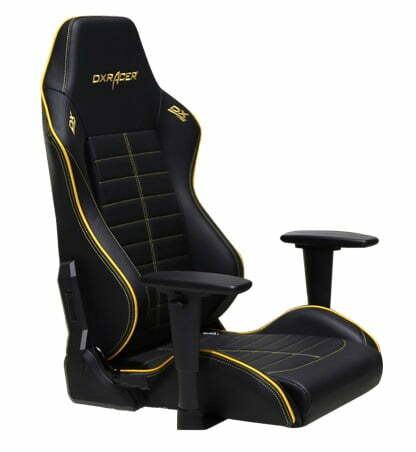 Motion Activated Sensory LED Light
Manual and motion activated LED light with the options of bright white or warm yellow. Sensory switch is turned on when manual button is turned on. If no motion is detected within 2 meters of the switch, the LED light turns off, saving power.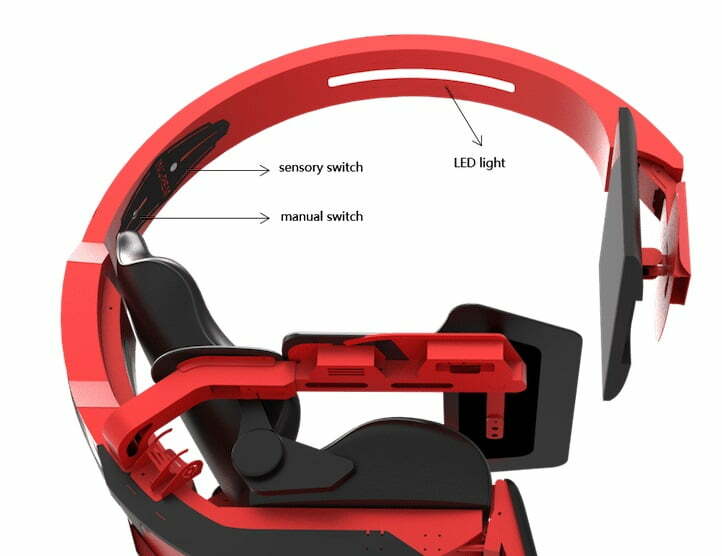 Bluetooth Sound System
Equipped with integrated Bluetooth speakers, the Coding Pod is the first model to present this feature throughout our workstation range.
Two-Tone Color Options
The workstation will allow the consumer to choose from a primary pod body color and a secondary auxiliary color.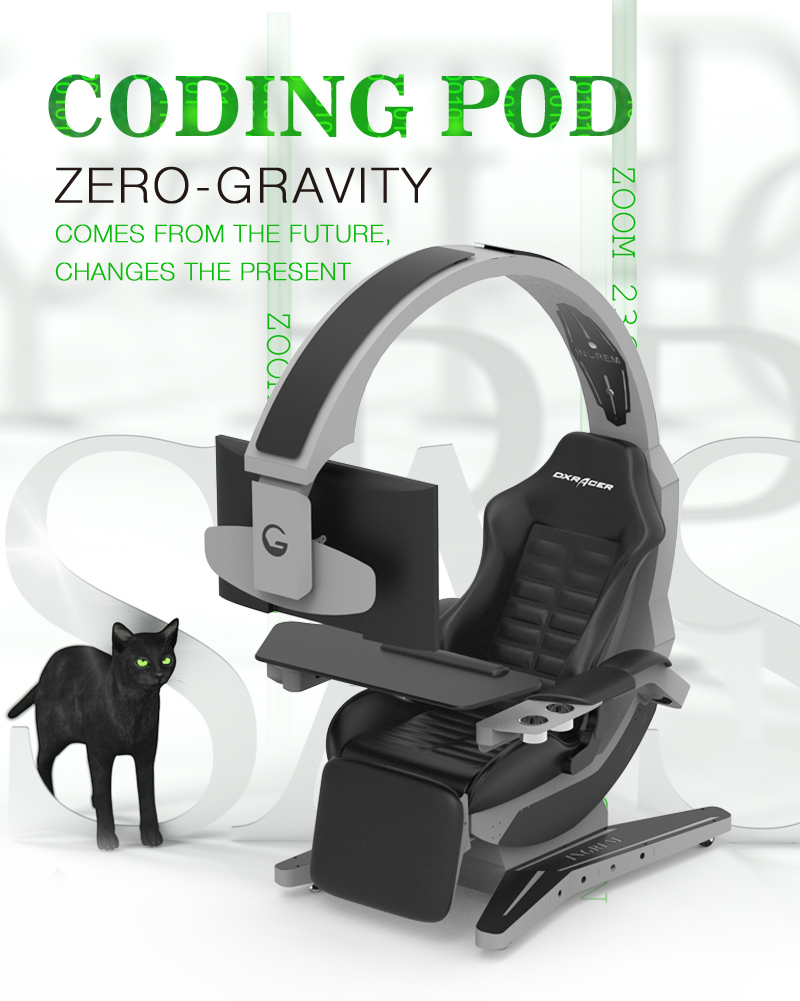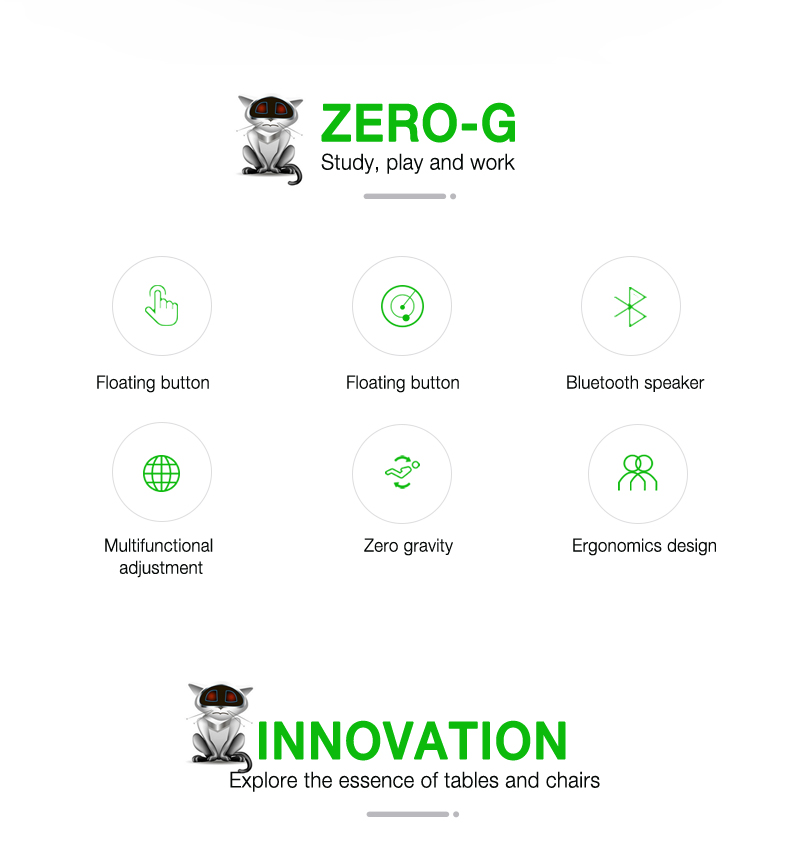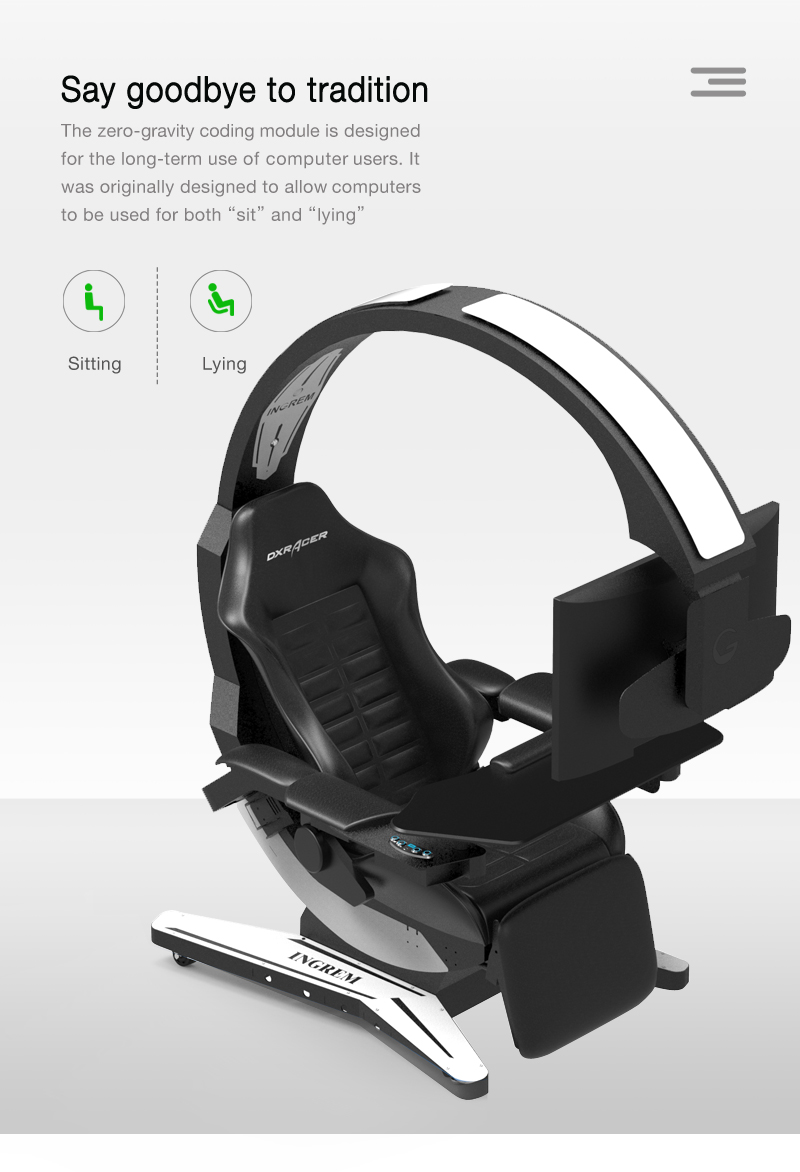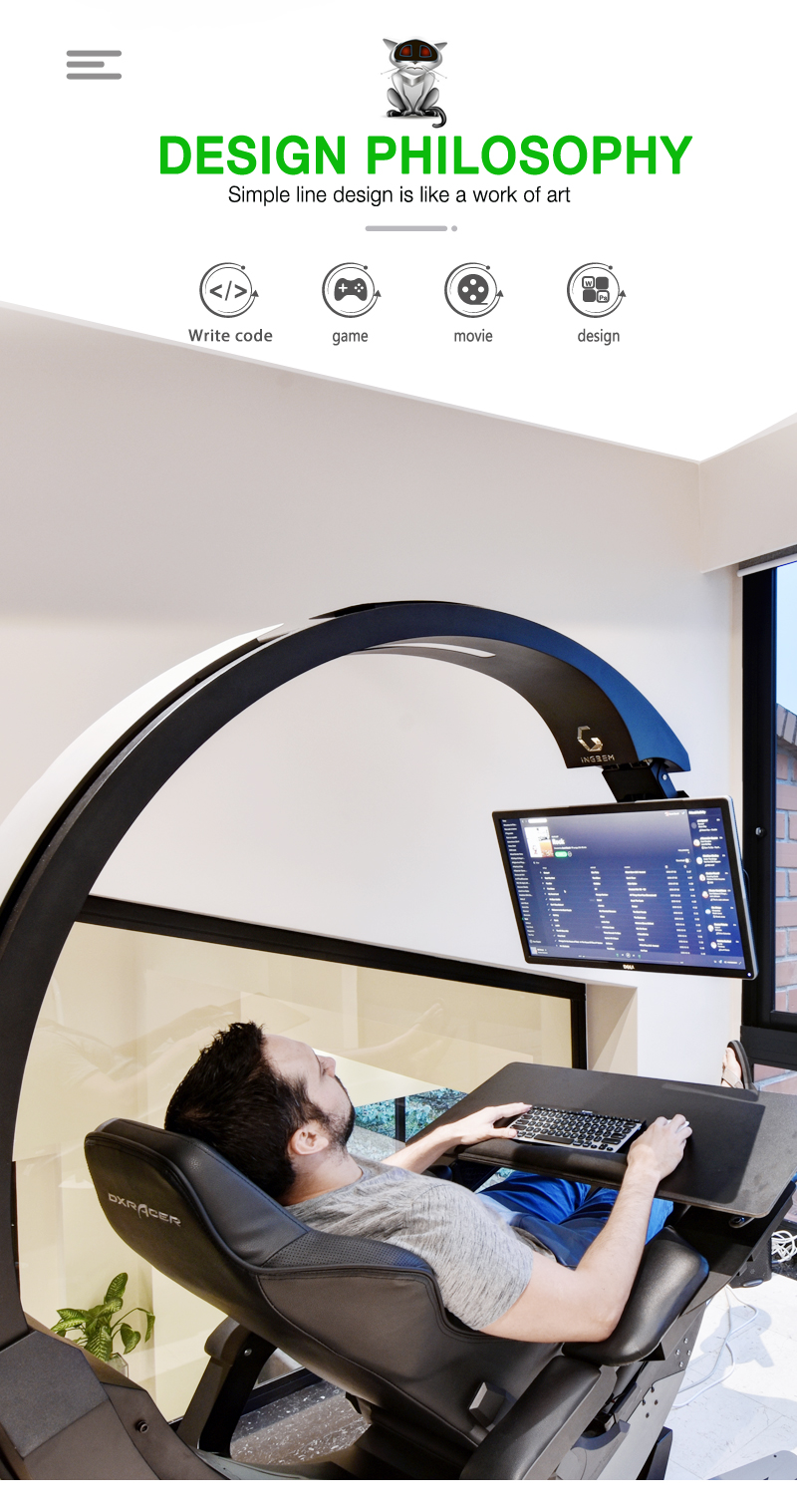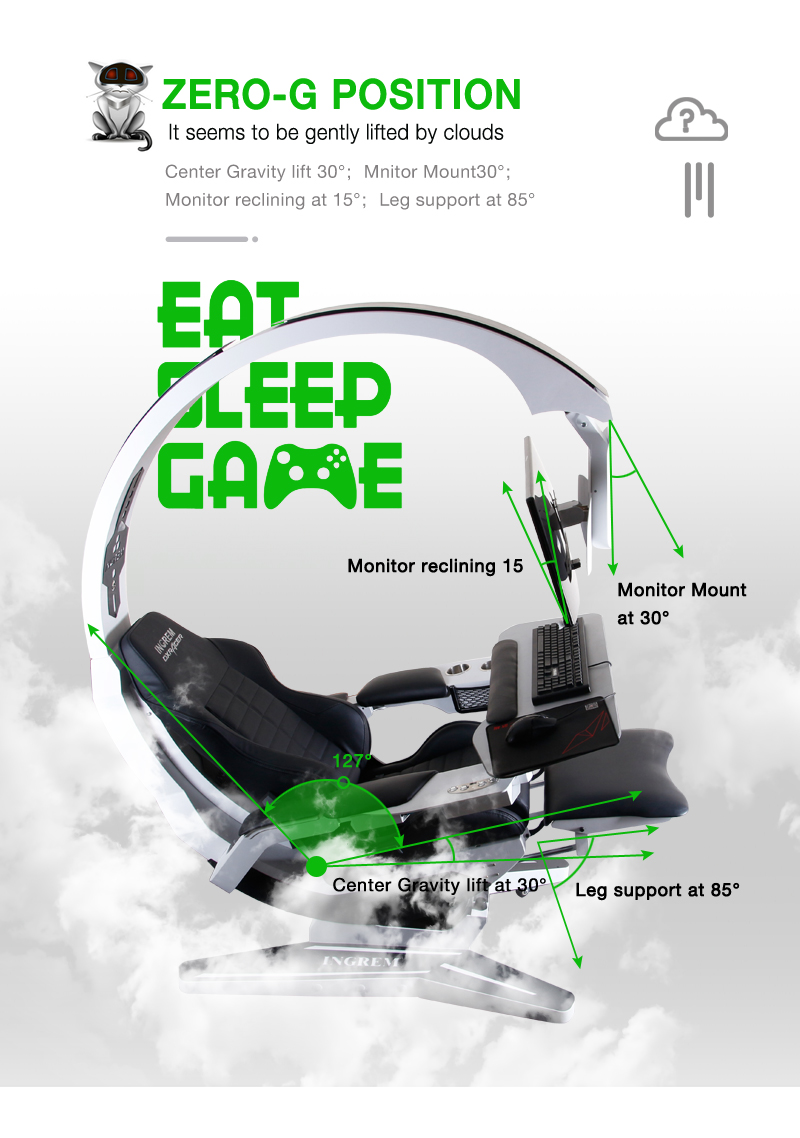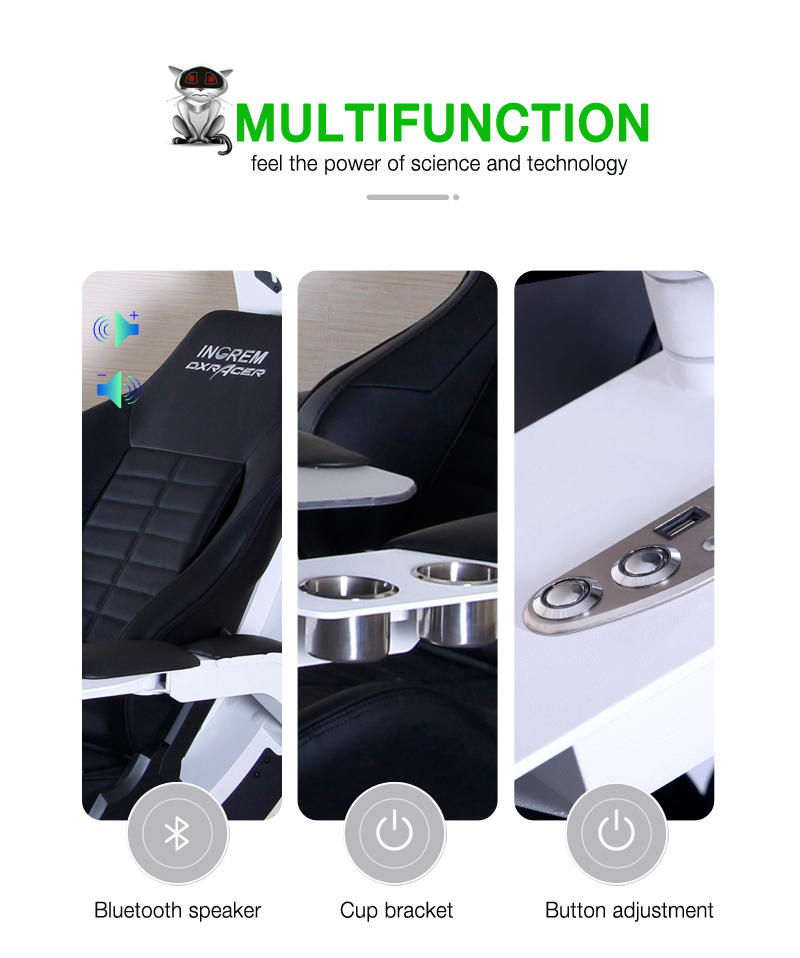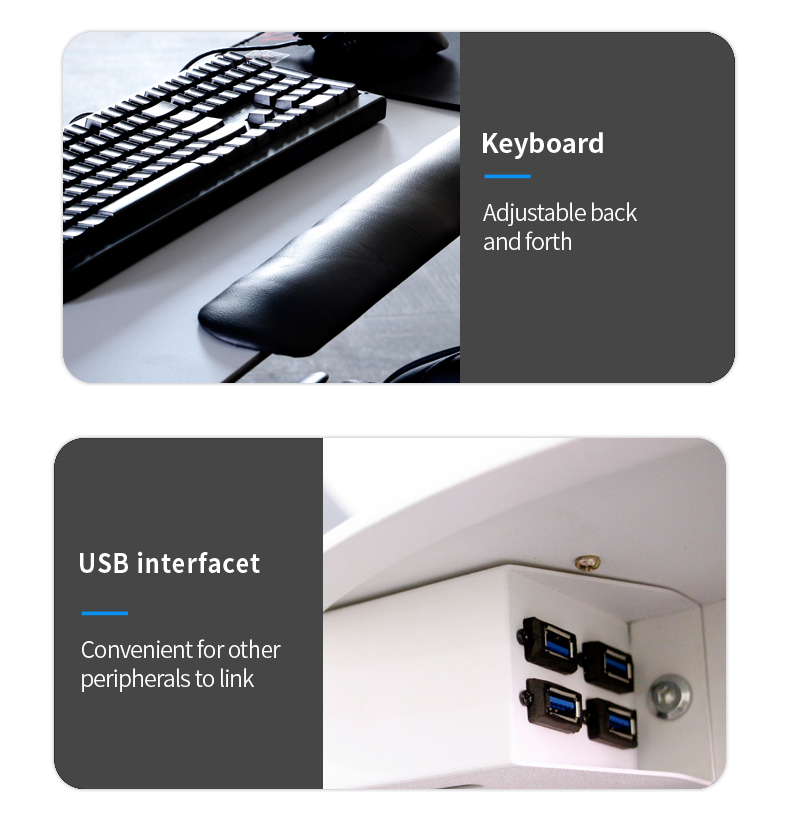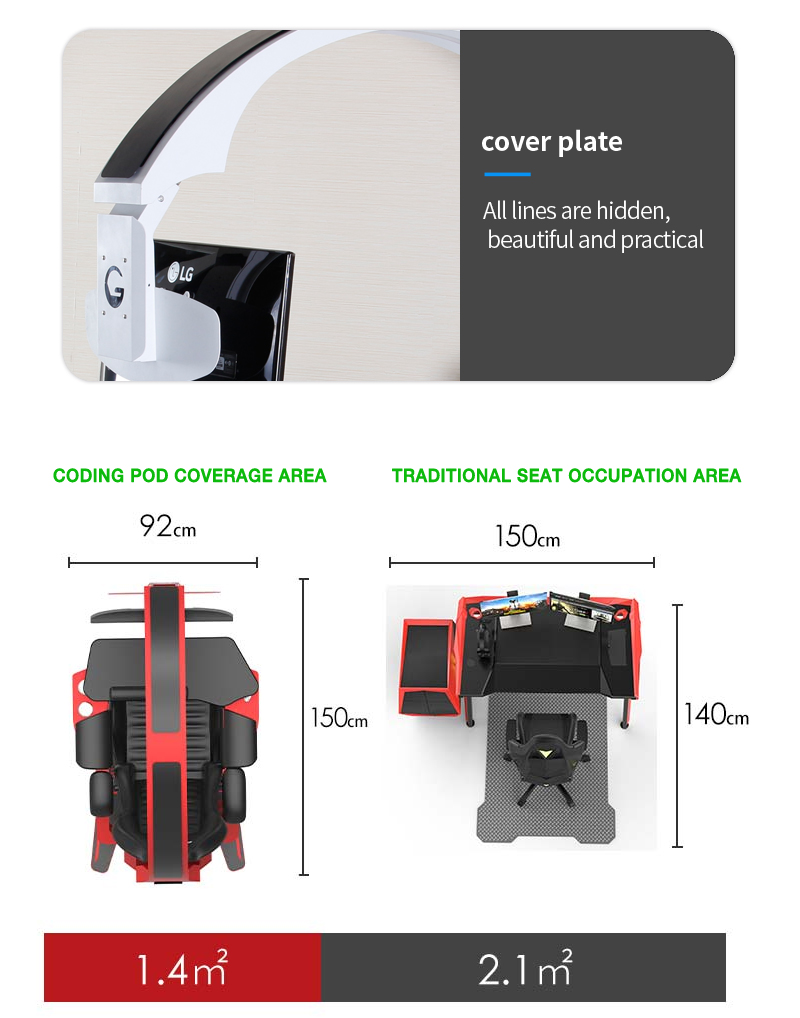 Coding Pod 2.0
Looking for the ultimate computer desk? The  Coding Pod 2.0 Workstation is the perfect choice. First off, it sports a reclining seat with full axis tilt that'll keep you situated and comfortable for day-long programming sessions. This is all thanks to the DX Racer Leather Seat which features a high-density MOMO skeleton structure to perfectly conform to your body. It also boasts motion-activated LEDs, a booming bluetooth surround sound system, and multiple color options to match your style and your groove. The electric button control panel makes adjusting the seat a cinch, while solid metal construction ensures durability for the long haul.